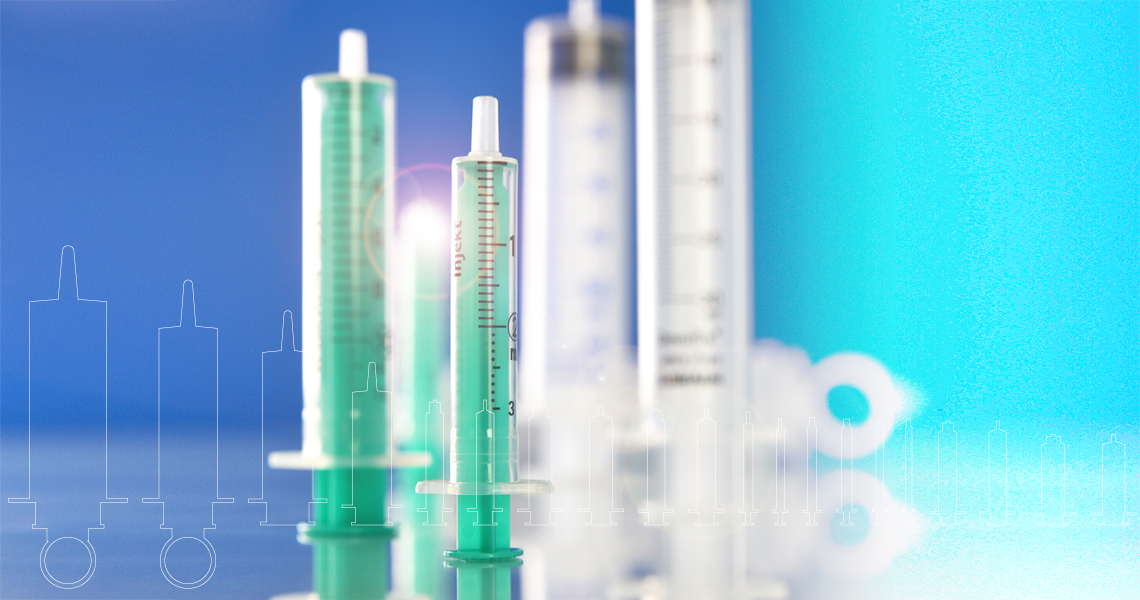 Syringes
Safe handling with a little prick.
Highly transparent cylinders ensure utmost precision of dosage during trouble-free application. Safe piston stoppage and various sealing rings facilitate filling up to the maximum volume, and low residual quantities.
Both two or three-part syringes, wound irrigation and blister syringes with catheter are available. All syringes are provided with wipe-resistant graduation for ideal readability. Sizes are within 1 ml and 100 ml. Sterile and non-sterile versions are available.
Click below for extensive product catalogs in PDF format, created in cooperation with B. BRAUN AG.