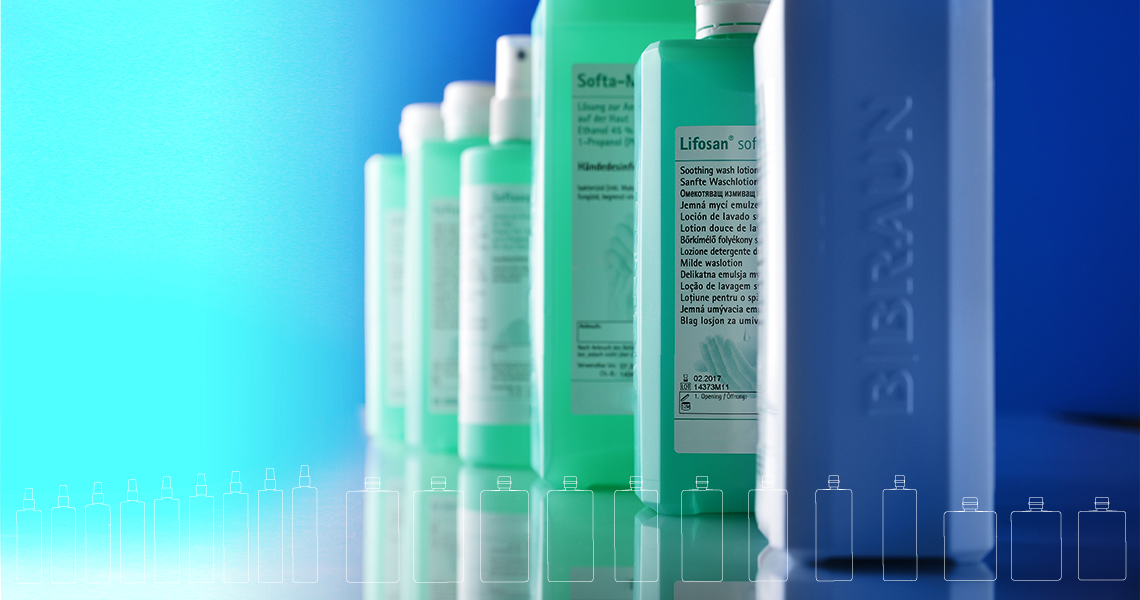 Hand Hygiene
We hold the key to good health in our hands.
The personnel's and patient's hands pose an unavoidable risk for transmission of pathogens. Only regular, correct cleaning and disinfection of hands protects against contamination. The products offer consistently high standard product quality as well as low sensitization and allergy risks during continuous use. Excellent tolerability of mutually adapted products increases the application ranges of hand disinfection agents.
Click below for extensive product catalogs in PDF format, created in cooperation with B. BRAUN AG.