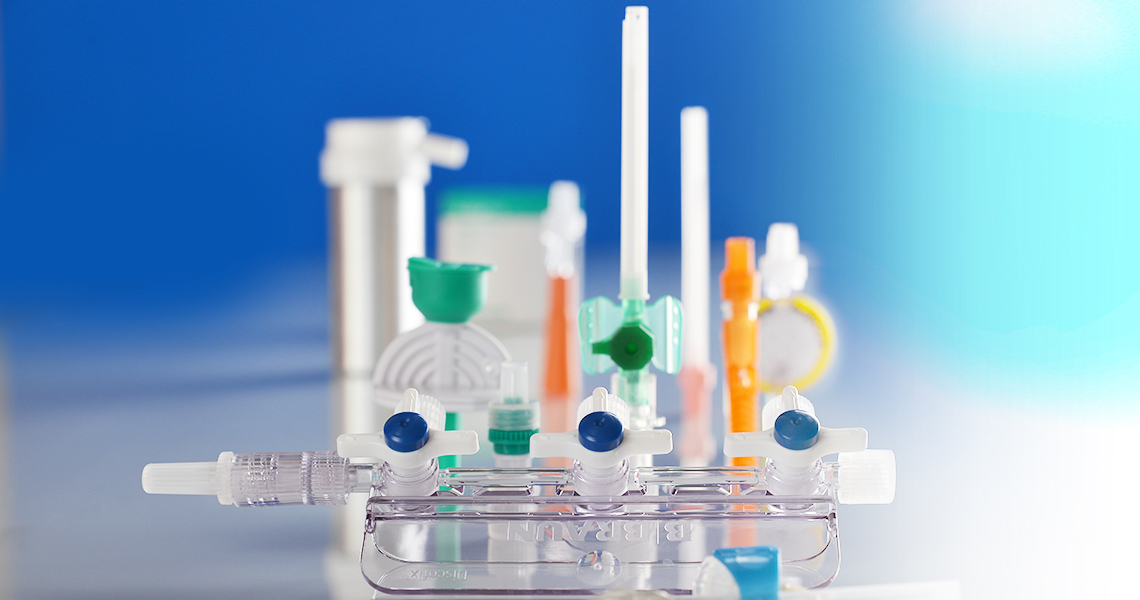 Products for Medical, Pharmaceutical and Laboratory Purposes
Even the detail is specialized: Our medical product segment.
In addition to the already presented product groups, we offer a multitude of medical products for various applications, such as manifold and filter systems for a variety of liquids (manifolds and micro filters), arterial and venous cannulas and catheter systems, connecting lines and pump segments – to mention only a few.
For each individual one of your requirements, we have the perfect solution and the right product.
Click below for extensive product catalogs in PDF format, created in cooperation with B. BRAUN AG.